Kodama Lodge
Covid-19 Announcement :
After having to close Kodama Lodge in spring due to the state of emergency declared by the government, we are using these couple of months to do some renovations on the Lodge to host you even better this winter.
For the moment residents only are allowed in the country, we will give you some updates as soon as international travel resumes.
Hakuba Happo and Tsugaike are open for the green season and as early September news, the 9 resorts of Hakuba Valley are planning to welcome you this winter.
We accept pre-booking and requests for the 20/21 winter season and won't ask for a booking deposit at the moment.
If you're on this page you probably already know that there is some snow in Japan. But it took more than just snow for two swiss freeride experts to decide to live here.
Just three hours from Tokyo, the Hakuba Valley is home to the biggest mountains of Japan and with an average of 12 meters of snow every winter and nine resorts to accommodate experts and beginners, we're not afraid to say that this is the best place in the world for lift accessed backcountry. As 4 to 5 days per week it will be dumping snow, we choose to open a ski-in ski-out lodge in the resort that gets the most snow and the best tree runs in the valley. When the weather will clear up, you'll be happy to follow our advices to get your fix of big mountain.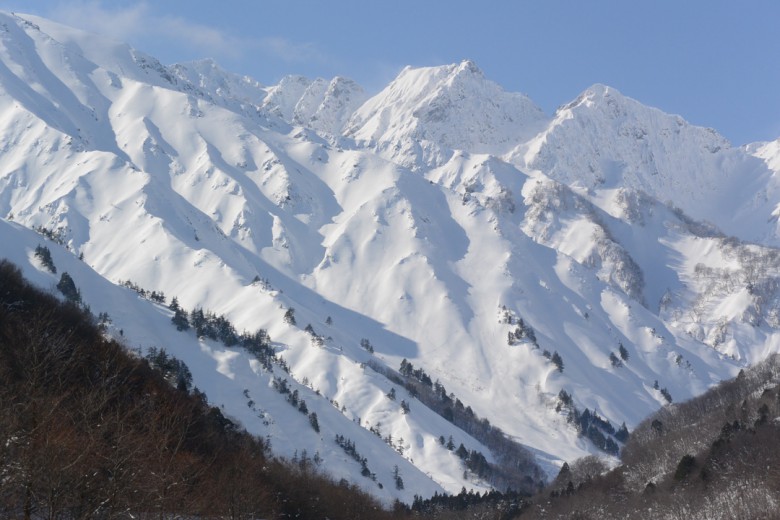 Both growing up in the Swiss Alps, competing in International freeriding events and travelling the world to surf and snowboard, we will be more than happy to share our knowledge of the mountain and the Japanese culture in French, English, German, Spanish and Japanese.
Come spend a few days with us at KODAMA SKI IN / SKI OUT LODGE and experience our unique service and atmosphere for your dream skiing holiday!!
Géraldine and Simon