Summer activities
Hakuba Valley looks also beautiful in green! National park, rice paddies, forests, lakes, rivers and mountains. Every year, more and more people get attracted by that amazing nature. We will provide day tours around the valley.
Rainy season is from June to mid July. Kodama will host you on demand in May and from mid-July to the end of September.
Come discover what Iwatake bike park has to offer. Great flow trail and DH surrounded by amazing landscapes. All levels are welcome to join!
For more infos, availability and special request, please contact us.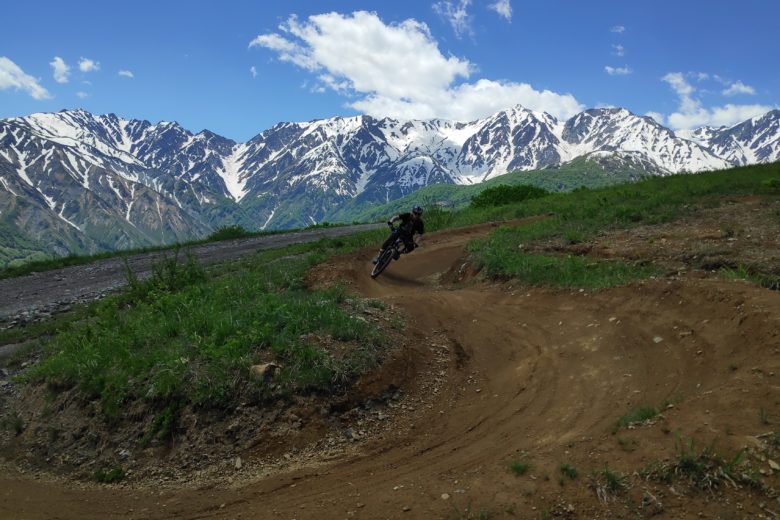 Activities
Mountain biking
Hiking
Longer hikes around 3000 meters high peaks
Yoga
Temples and cultural visits
Onsens (Japanese thermal Bath)
For more info and special request, please contact us